My baby was five months old, we had just rung in the new year, full of hope and promise, but I could not get rid of the pending doom feeling.
It was the niggling thought of having to return to the corporate hamster wheel. The idea of only seeing my baby for a snippet each morning and night after my long commutes to the City for work was heartbreaking.
I knew that I did not want to return to my job after maternity leave, I knew that I wanted more, I knew I wanted to set up my own business but doing what and how?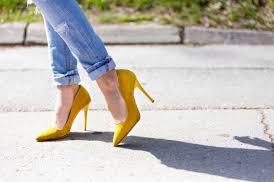 I was always grateful for my solid career in the City, working for large global corporate organisations, where I had honed fantastic organisational and communication skills. Working under pressure and alongside some inspirational people. But I had felt pigeon-holed, limited, that I could only aim for high-level Executive Assistant roles capped at about 50K a year.
I have always been ambitious and entrepreneurial, with a passion for helping others. I felt restricted and played it small and safe as I thought I should be grateful for the job I had, right?
I could pay my bills, travel once a year and live in relative comfort. What if I took a risk, and it all went wrong? If I couldn't pay my bills? So I played small and stayed where I was.
But giving birth to my baby had ignited my passion, my desire for more. I wanted more for her, to be there for her. To watch her grow, to inspire and create a better life for her.
I also wanted to capture some of the elusive work-life balance and financial freedom that I was hearing of. Couldn't I have it all?
Over dinner, I spoke with a friend about my dilemma and my desire to launch a business. My friend suggested I start with something that I am great at, converting my Executive Assistant career into a Virtual Assistant business, providing remote support to entrepreneurs.
Then it clicked – this felt right, it felt like I could do this! It was a role that I knew inside out and was good at, but also I knew that I was tech-savvy and adaptable to learn the new systems required to transition to the online space.
I had the drive, passion and ambition to make this work – the fire inside was ignited!
So after dinner that night, I went home and decided on my business name, registered with Companies House and bought the domain! My dream was born!
I worked away behind the scenes building my business around my baby nap times and late nights. I was ready to launch my VA business five months later.
I worked hard to grow my client base, but after some time, I again felt limited. I felt restricted with my time and income. I knew that there were more people that I wanted to help; with the service, I was offering and also by providing work for my growing team.
There was also a demand for more business support in the online space. So I built my agency with a small number of trusted Virtual Assistants on my team.
There was a pivotal shift during the pandemic where I went through a significant personal growth and self-development period in my life.
I thought about how I could combine my passion for growth with the desire to serve my clients on a deeper level whilst learning new skills. I decided to upskill as an Online Business Manager (OBM).
It was a game-changer for me, as I gained immeasurable insights into growth strategies, business management, processes and systems.
It enabled me to help my clients grow their businesses exponentially by stepping out of the weeds, doing all the things and into their power as CEOs of their business.
In turn, I could no longer just talk the talk. I felt compelled to walk the walk.
I stepped away from the Freelancer mindset and into my CEO power.
The shift was powerful.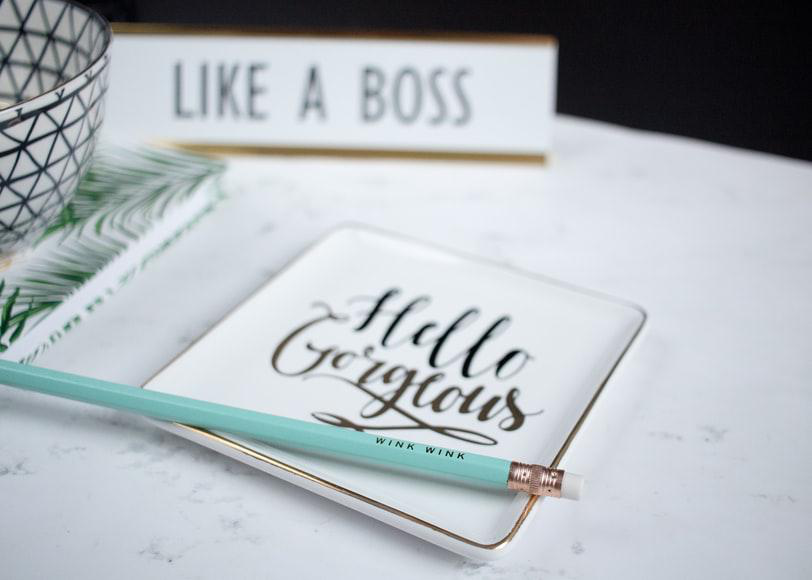 Ultimately it meant investing in myself and my business. Taking myself seriously and realising that if I wanted to play big, I had to take big steps.
I knew that my zone of genius was not in all areas of my business. I knew that having ambition and a clear business vision was not enough. I need actionable plans like the very plans I create for my clients.
Procrastination and overwhelm from trying to do all the things in business was doing myself a massive disservice. It was holding me back.
I practised what I preached. I invested in myself and my business by hiring a mentor, investing in team hires, processes and systems. Enabling me to carry out the tasks of a real CEO, no longer playing small but building the business of my dreams.
It has meant that I no longer procrastinated on tasks not aligned with my skillset or passion. I work within my zone of genius on the work that ignites my passion. I can honestly say that is where the magic happens.
Having my Mentor for accountability and my expert team implement the tasks that were holding me back has been invaluable.
All of this has taken place whilst giving birth to my second baby five months ago. By taking this leap of faith and investing, I can live life and build a business on my terms, showing my daughters that they CAN have it all.
It was only possible when I took the leap of faith to go all in and play big in my business, treating myself and my business just like the clients who I am passionate about helping with their growth strategies.
Valuing myself. Believing in myself.
So I urge you to ask yourself, are you stepping into your CEO power?